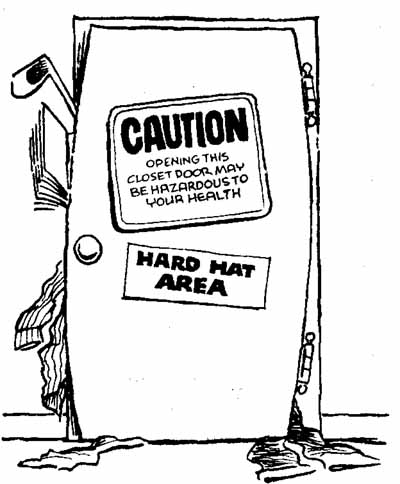 MESS: A state of disarray, especially a condition of untidy confusion; an embarrassing situation or muddle; a dirty or disagreeable concoction; a hodgepodge; a confused, unkempt, or offensive condition. Or, according to your mother in-law, the sum total of who and what you are, as in, "Good Lord, you're a mess ... just look at this house!" Solutions here!
---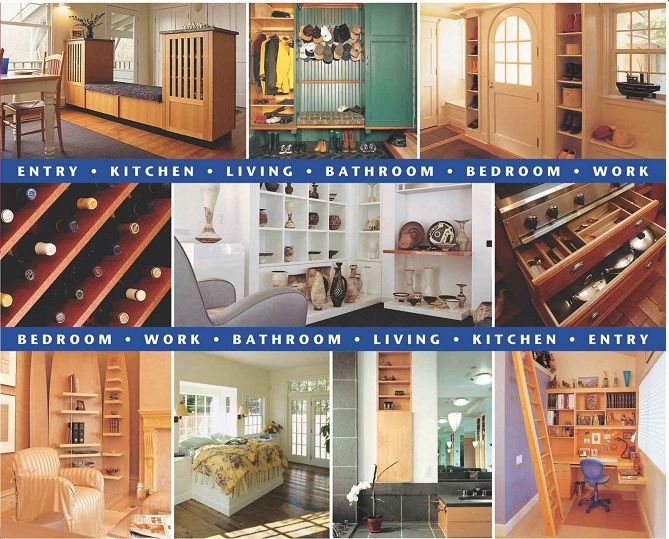 ---
Check out our handy

Home Organization Guide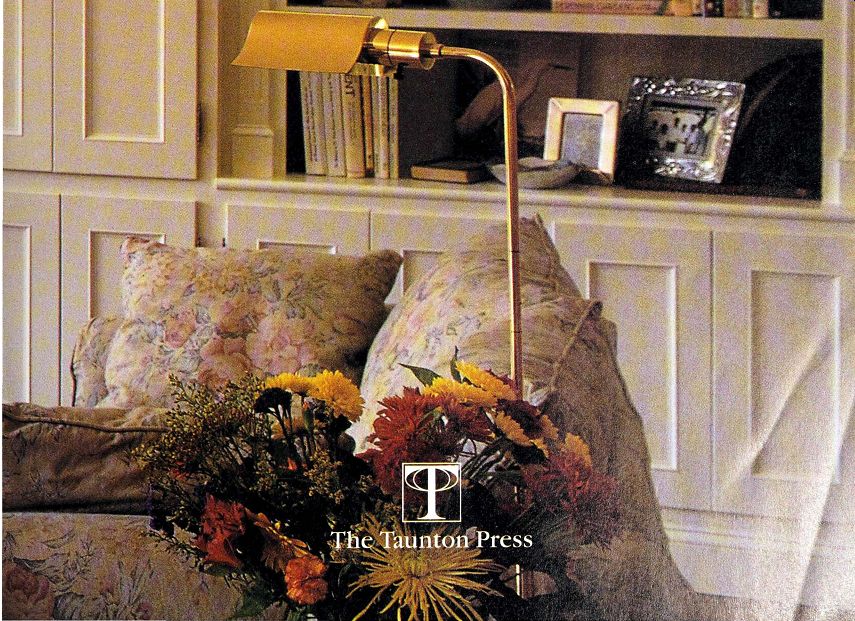 Using Space -- Make better use of shelf and cabinet space. Here's how:
How to Reduce Clutter
Some Basics:
How to De-Clutter (and Organize) Anything ... from A to Z:
-A-
-B-
-C-
-D-
-E-
-F-
-G-
-H-
-I-
-J-
-K- (K- Z, coming soon!)
Keys
Kitchen Utensils
Knickknacks
-L-
Lamps
Laundry
Linens
Love Letters
Lumber
-M-
Magazines
Mail
Makeup (see Bathroom Clutter, Cosmetics)
Maps
Memorabilia
-N-
National Geographic
Newspapers
Notes
-O-
-P-
Packing Materials
Paint and Paintbrushes
Papers
Pens and Pencils
Pet Paraphernalia
Phone Numbers
Photographs
Plaques (see Souvenirs, Trophies)
Postcards
Posters
Pots and Pans
Purse (see Handbags)
-R-
-S-
Salt and Pepper Sets
School Papers (see College Papers, Children—Papers)
Sewing Supplies
Shoes and Boots
Shopping Bags
Socks and Stockings
Souvenirs
Spices
Sports Equipment
Stuffed Animals
Suitcases
-T-
Ties
Tools
Toys
Trays (see Pots and Pans)
Trophies
-U-
-V-
Vacuum Cleaner; Attachments
Vases
Videotapes, CDs, DVDs
-W-
Clutterbusters to Live By (coming soon!)
It's Your Turn: Answers to Commonly Asked Questions (coming soon!)
Storage: Clutter Containers (coming soon!)
Recycling Your Clutter Cast-Offs (coming soon!)
Resource Helpline (coming soon!)
Low-Maintenance Living
Clear Out the Clutter First! (At least half of housework is caused by clutter, but you can control it without spending a penny.)
Conquering the Kitchen (Kitchens consume more cleaning time than anywhere else. Here's advice on everything from buying appliances to keeping the kitchen windowsill free of junk.)
---
DIS-OR-DER: The situation characterized by disarrangement; hence, inattention or neglect of orderliness. Or, that mess you've got all over the place.